EuroMelody Song Contest 03 was the 3rd edition of EuroMelody. It was held in Bornholm, Denmark. 20 countries confirmed, which is a record number of participants by now. The winner of the edition was Sweden with Timoteij's "Het", closely followed by Ireland and United Kingdom respectively on 2nd and 3rd place.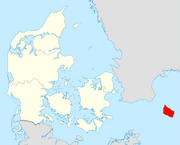 The contest was held in Bornholm, an island between Sweden & Poland, but the island belongs to Denmark. More specifically, it was held in the biggest part of the island, the city of
Rønne
. The hosts of the show were Danish singer & songwriter Niels Brinck and Swedish singer Jenny Berggren, former lead singer of the Swedish band Ace of Base.
Participants
Edit
| Draw | Country | Artist | Title | Rank | Pts |
| --- | --- | --- | --- | --- | --- |
| 01 | The Netherlands | Caro Emerald | "Back It Up" | 3rd | 26 |
| 02 | Romania | Elena Gheorghe | "Your Captain Tonight" | | |
| 03 | Estonia | Vanilla Ninja | "Dangerzone" | | |
| 04 | Croatia | 2CELLOS ft Naya Rivera | "Supermassive Black Hole" | | |
| 05 | Spain | K'naan ft David Bisbal | "Waving Flag" | 2nd | 33 |
| 06 | Iceland | Magni Ásgeirsson | "Hugarró" | | |
| 07 | Finland | Tarja Turunen | "I walk alone" | | |
| 08 | Germany | Italobrothers | "Stamp On The Ground" | | |
| 09 | Russia | Tatyana Kotova | "Priznanye" | | |
| 10 | United Kingdom | Amelia Lily | "You Bring Me Joy" | | |
| 11 | Macedonia | Next Time | "Na Krajot Na Denot" | | |
| 12 | Denmark | Kato & Electric Lady Lab | "Alive" | 1st | 44 |
| 13 | Belgium | Milk Inc | "Blackout" | | |
| 14 | Ireland | The Cranberries | "Zombie" | 5st | 16 |
| 15 | Turkey | Murat Dalkılıç | "Lüzumsuz Savaş" | | |
| 16 | Sweden | Timoteij | "Het" | 4st | 22 |
| 17 | France | Alizee | "Moi Lolita" | 6st | 11 |
| 18 | Norway | Nora Fos Al-Jabri | "Somewhere Beautiful" | | |
| 19 | Greece | Nyfes | "Stamatis Spanoudakis" | | |
| 20 | Slovenia | Maja Keuc | "Tako Lepo Mi Je" | | |
15